Commercial
Industrial
Warehouses
Residential
Concrete Repair - Historical Building Restoration - Waterproofing - Deck Coating
Certified Applicators for Industry Leading Brands
Lasting Solutions for Cracked, Damaged, and Deteriorating Concrete Foundations, Walls, Balconies, Floors, and Garages
At Concrete Restoration Systems, we specialize in providing concrete restoration services for all types of interior and exterior concrete structures, including walls, support columns, beams, balconies, industrial floors, window sills, railings, and decorative elements. Over the last 28 years, we've served thousands of satisfied residential, commercial, and industrial clients throughout Los Angeles, Orange County, Riverside, and San Bernardino, and earned a reputation as Southern California's best value in concrete restoration services. By providing expert assessments and honest recommendations, using the industry's leading specialized coating systems, and having an unwavering commitment to quality workmanship, we are able to provide long-lasting, reliable results.
Reviews
Tom and his team at Concrete Restoration have been incredibly helpful with various complicated issues that have come up at our temple. Last year we purchased an old concrete church built in 1929, which we are now converting into a Buddhist temple.
We first met Tom when we were in a pinch, having just discovered that the parapet walls our roofer was about to cover with copper coping, had many cracks and spalls. . .
Exceeded my expectations. I had a major slab crack that needed repair before my wood flooring could be installed. Tom (president) personally inspected and bid the project. A sensible plan was proposed that worked within my budget. Work began the next day. When the project went outside the initial parameters during the later stages, the installers just took care of it without shaking me down for more $. Both the products and the workmanship were top notch. Very professional.
Tom, you are a man of his word in fulfilling my requests.
You are blessed to have a great crew. They are so conscientious, respectful and kind. They take great pride in their work.
Licensed Specialty Contractor & Approved Applicator for
Sika, SealBoss & Others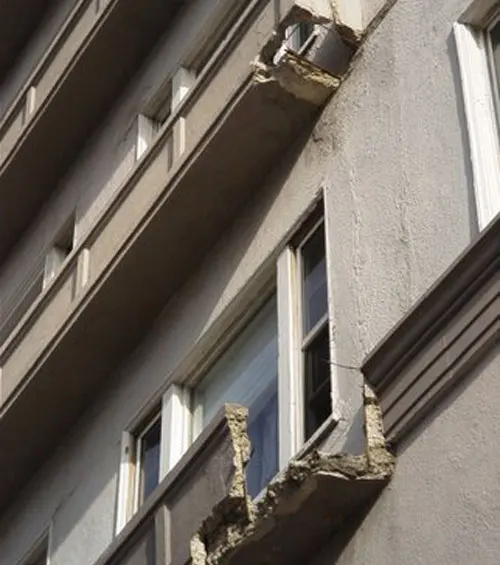 Concrete Restoration Systems is certified by Sika, SealBoss, Tremco Inc., and Master Builders Solutions by BASF, WestCoat the industry's leading manufacturers for concrete repair and protection systems. Not only are we experienced with applying their systems, but we also participate in ongoing trainings so we stay current on the latest concrete repair and restoration best practices. Because of our expertise, skill, and reputation, we've been trusted to provide concrete restoration services for historical buildings, schools, hospitals, office buildings, hotels, warehouses, manufacturing plants, apartments, condominiums, and homes. These jobs have involved repairing concrete joints, cracks, rebar, and foundations, which typically involve completing the specific repairs and then pouring in a high-strength epoxy filler and/or concrete material. Once the filler or concrete has cured, we then buff and seal the surface to restore and protect the appearance of your concrete structure or surface. We also recommend applying a waterproof system to protect your building and extend the life of your repairs.
Concrete Restoration Jobs of All Sizes Are Welcome -- Call Today for a Free Quote
Call Concrete Restoration Systems today for a free on-site consultation on our concrete restoration services. During a consultation, one of our experts will assess your concrete damage and determine the best possible solution. We always provide honest recommendations and upfront written estimates. Our services are available Monday through Friday from 6:30am to 5:00pm.